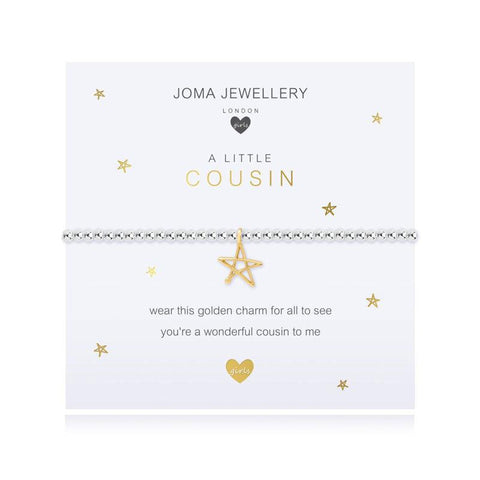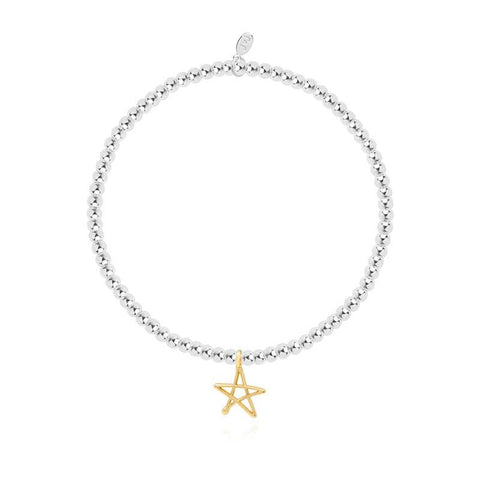 Joma Jewellery
A Little Cousin Bracelet (Kids)
"Wear this golden charm for all to see, you're a wonderful cousin to me"
The Children's 'A Little' bracelet collection is filled with sweet sentiments, dainty charms and heartfelt poems to help create the most precious gifting moments. These sparkling bracelets are destined to be treasured now and forever! A lovely letterbox friendly present for any lucky recipient.
Established in 2008, Joma Jewellery celebrates timeless beautiful jewellery that can be collected, worn and loved again and again. Each piece tells its own story and sends a unique message to any lucky recipient. Choose from beautiful earrings, bracelets and necklaces as well as Joma's Girls range with smaller bracelets and necklaces designed especially for children.
CLICK FOR FURTHER DESCRIPTION