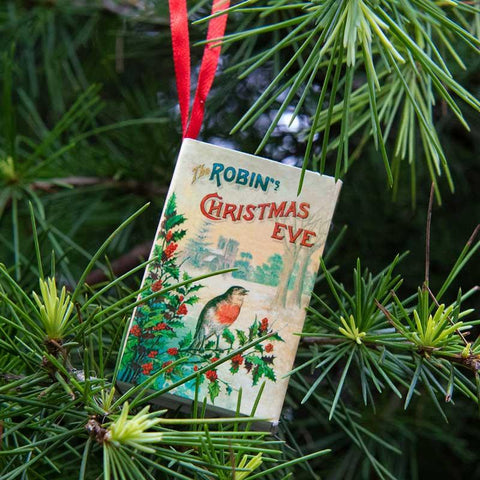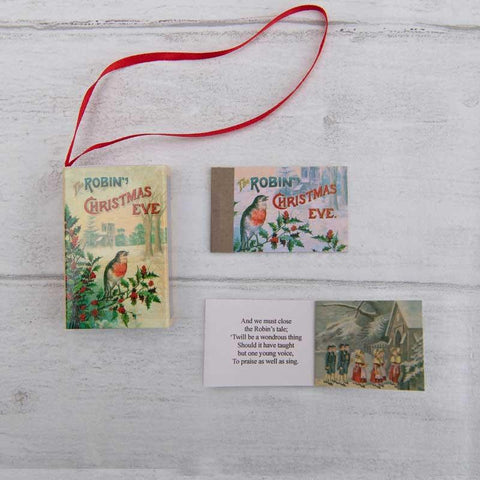 Marvling Bros
Christmas Robin Tree Decoration
Handmade in the UK, this miniature vintage story with original artwork is recreated in a matchbox.
Bring back the excitement of story time with this unique matchbox containing the full original text and charming images from the vintage poem 'Robin's Christmas Eve' recreated as a tiny paper book.
The delightful artwork from the original 1890's cover decorates the matchbox, which comes threaded with a satin ribbon ready to adorn the Christmas tree.
This enchanting poem about how a humble robin reminds everyone of the true meaning of Christmas, is a nostalgic insight into the Victorian Christmas past, and is sure to delight the young and young at heart.
As well as being a unique Christmas tree decoration, this gift is also an ideal stocking filler, dinner table gift or Secret Santa gift.
Bringing back the art of giving, two mums from Essex took their attention to the smallest details to a new level by creating this range of small matchbox gifts right here in the UK for Marvling Bros.
CLICK FOR FURTHER DESCRIPTION