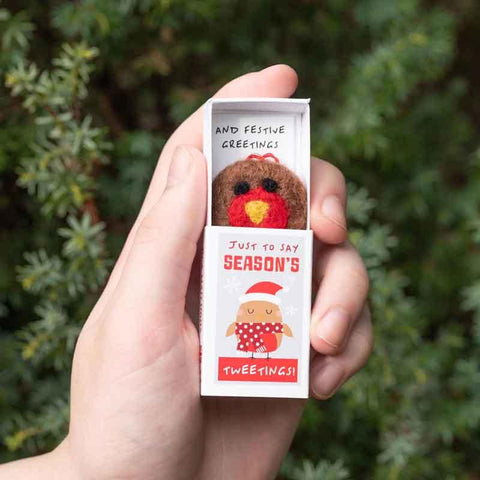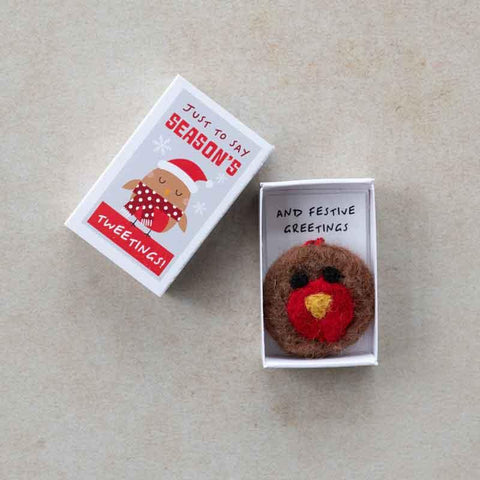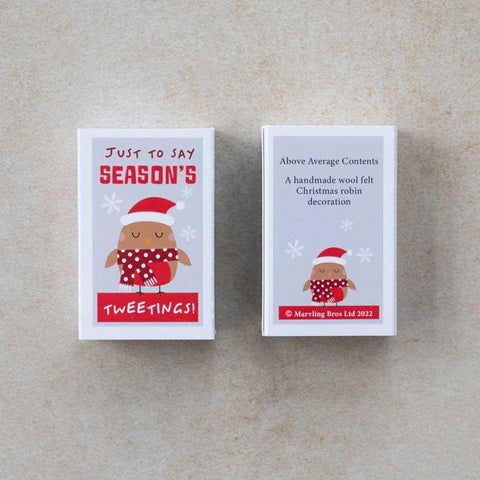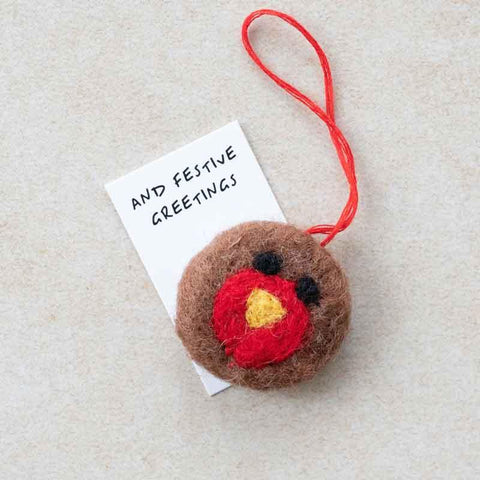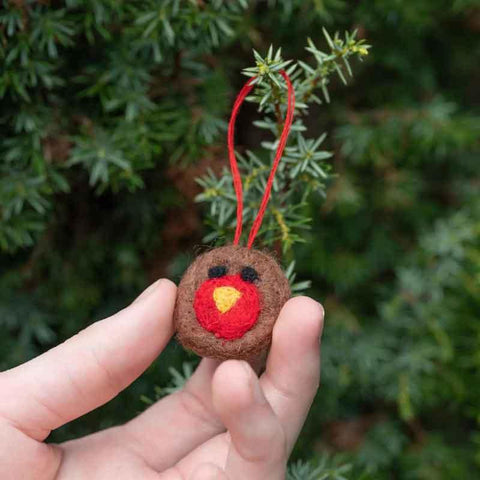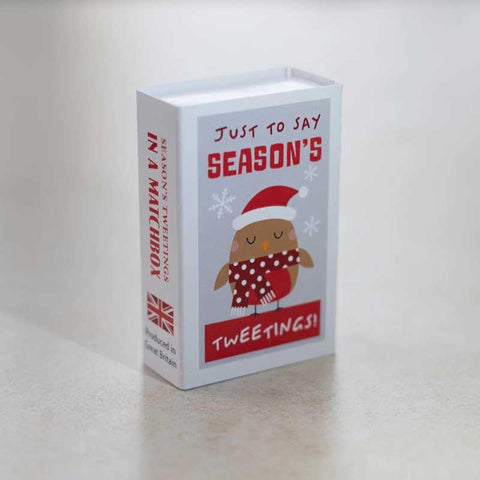 Marvling Bros
Christmas Tweetings Wool Felt Robin
Handmade in the UK, spread the festive cheer with this adorable handmade wool felt robin decoration in a matchbox.
This cute matchbox with the humorous message 'Just to say Season's Tweetings' is the perfect way to show someone you are thinking of them this Christmas, and is a fun alternative to a traditional Christmas card. Open the matchbox to reveal a beautiful handmade wool felt robin Christmas tree decoration, with the message 'and festive greetings.'
This unique gift is small enough to pop in your pocket, yet large enough to create a lasting impression. Send a spark of joy, with this festive gift that truly says 'I'm thinking of you'.
Bringing back the art of giving, two mums from Essex took their attention to the smallest details to a new level by creating this range of small matchbox gifts right here in the UK for Marvling Bros.
CLICK FOR FURTHER DESCRIPTION