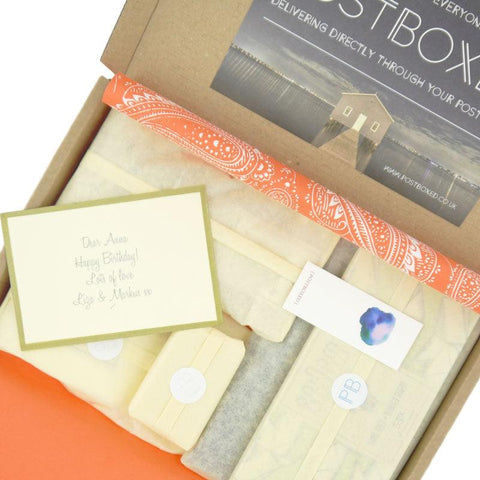 Postboxed Gift Boxes
Colouring as Therapy Gift Box
To help colour yourself calm we have put together this fantastic letterbox friendly colouring as therapy gift box. Each box contains:
Millie Marottas Pocket Colouring Book (Animal Kingdom)
Liberty London Capel 10 Coloured Pencils
Items are gift-wrapped and packaged in the same letterbox-friendly box with our signature customisable gift card. See below for further information.
CLICK FOR FURTHER DESCRIPTION