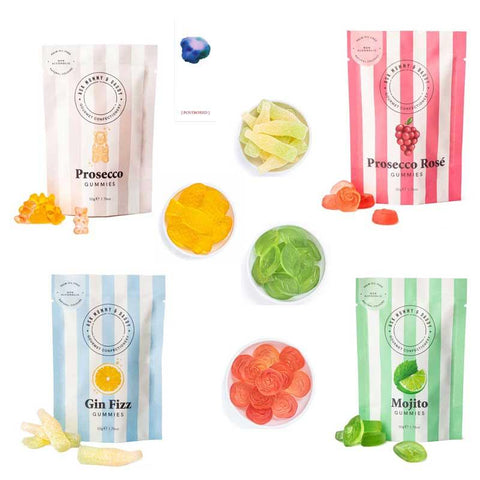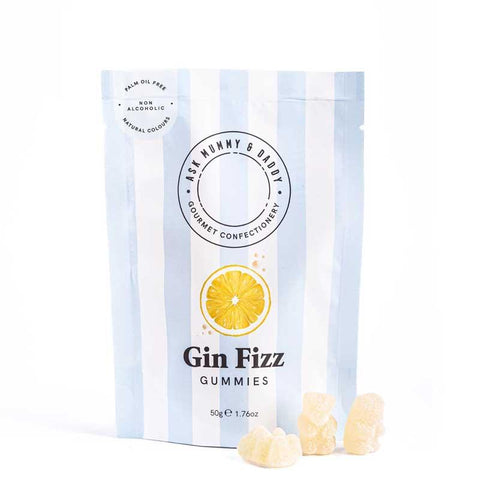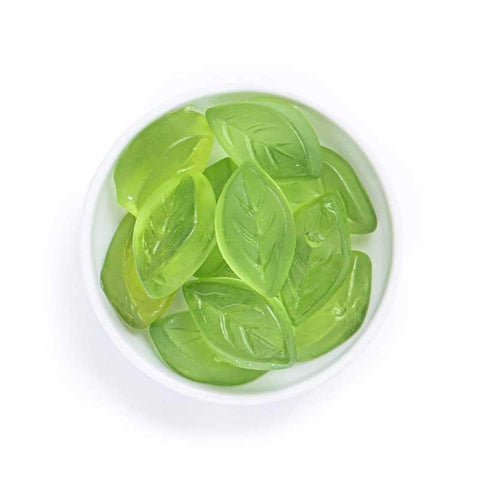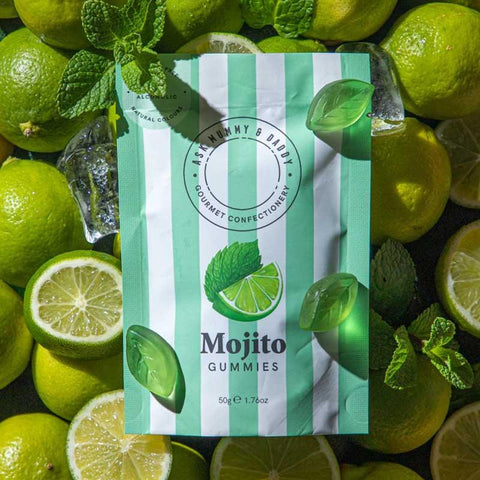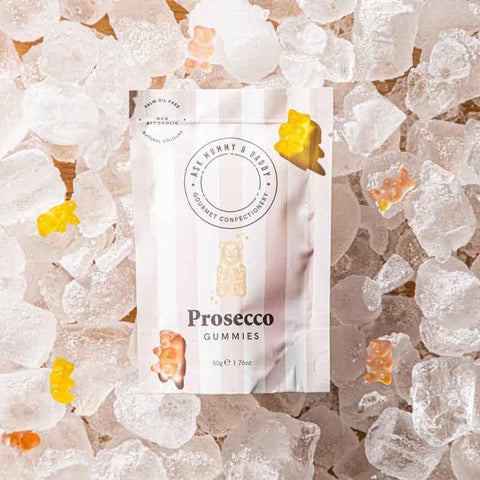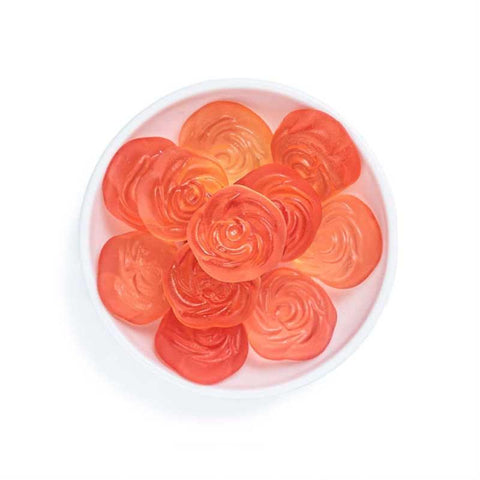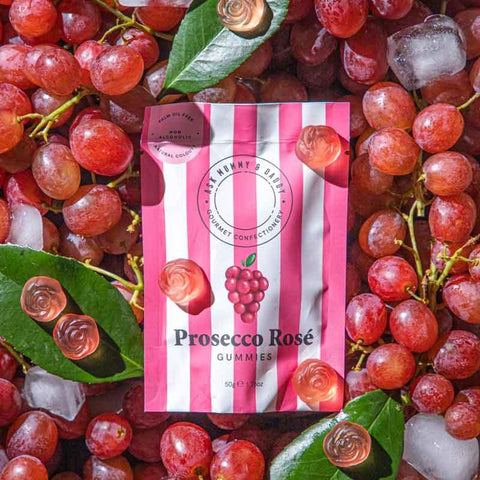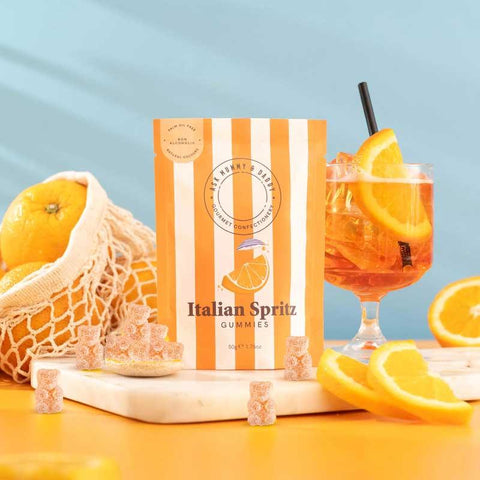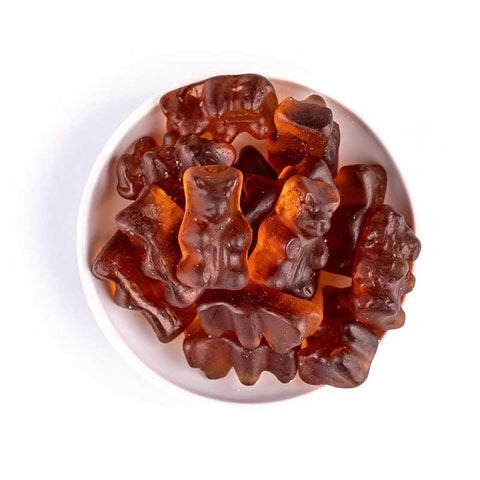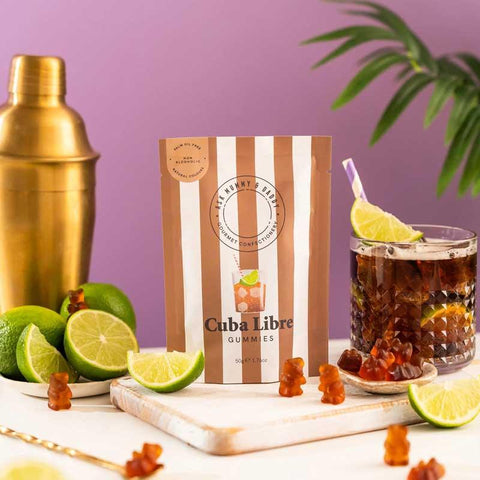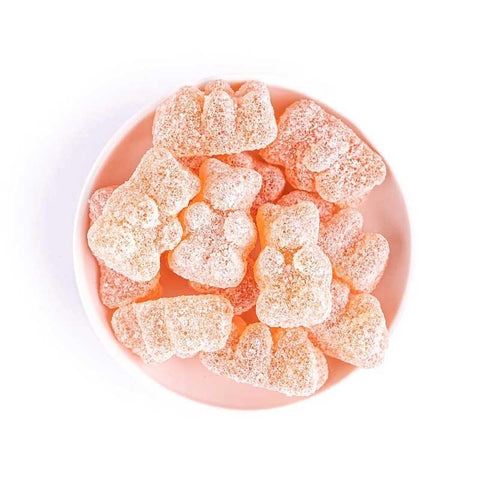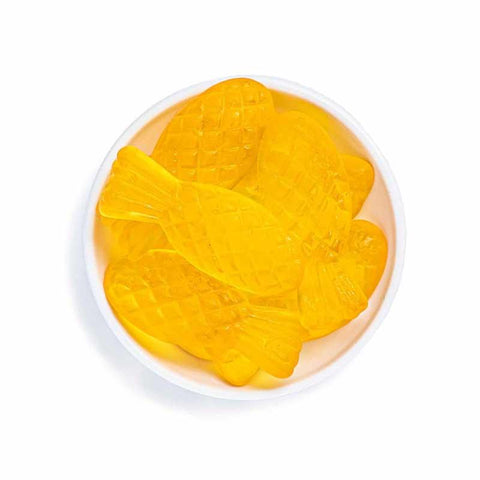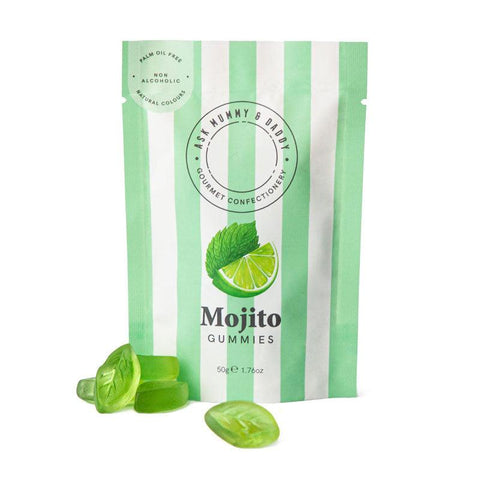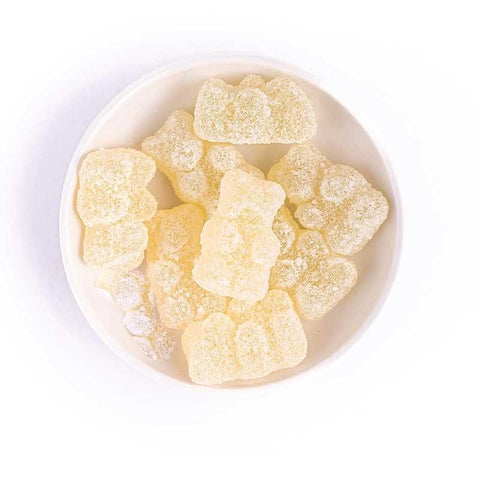 Ask Mummy And Daddy
Cocktail Sweets (choose flavour)
Find our full selection of drink and cocktail-themed sweets. All sweets are alcohol-free, palm oil-free, gluten free and made with natural colours. Choose one or all of the following delicious flavours.
Rose Prosecco Roses
Gin Fizz
Mojito Gummies

 

Prosecco Bears
Pina Colada
Italian Spritz
Cuba Libre
Rose Prosecco Roses: Fruity and uplifting, these Rosé flavoured sweet treats really are a cult favourite. Shaped like the flower, these gummies come bursting with notes of strawberries, cherries, and a hint of raspberry.
Gin Fizz: There's nothing better than a cool, crisp Gin & Tonic on a hot summer's afternoon… these gummies come bursting with dry gin, fresh lemon, and aromatic fizz – a sensational zesty wonder.
Mojito Gummies: These sweets are shaped like mint leaves and bursting with lime, mint and rum: the lively Cuban cocktail that's sweet and sour in equal measure. While this won't keep you dancing all night, the taste will make you feel light on your feet. 
Prosecco Bears: Sometimes only a glass of bubbly will do. The little black dress of the sweet world, these bear shaped sweets are fun, sophisticated, and a little fancy. Bursting with bubbles and notes of peach, green apple, and floral aromas they're a great accompaniment for any prosecco lover. 
Pina Colada: Shaped like tiny pineapples, these sweets come bursting with flavours of creamy coconut, tropical pineapples and warming rum. Turn up the heat, close your eyes and pretend to be poolside.
CLICK FOR FURTHER DESCRIPTION