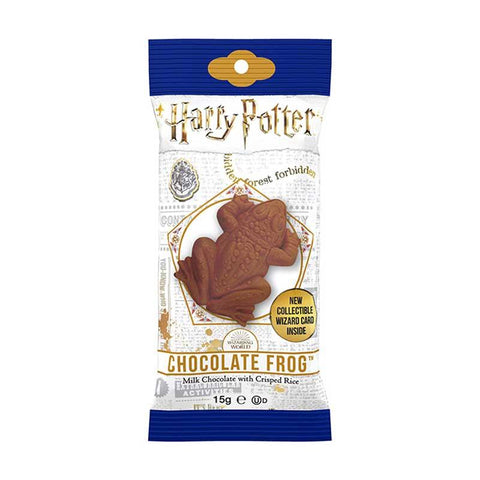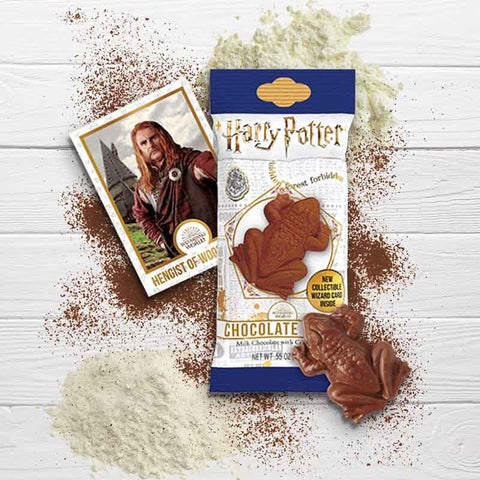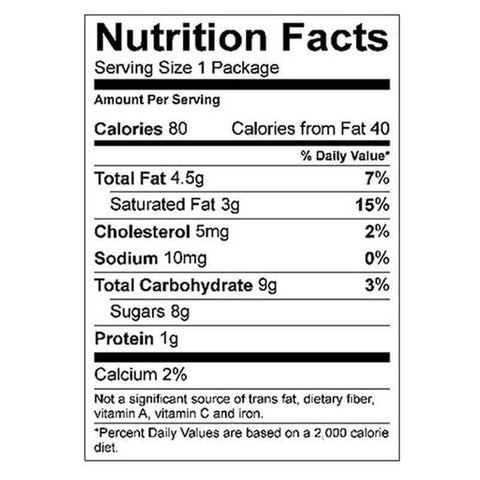 Harry Potter
Chocolate Frog
This exciting snack from Harry Potter is the perfect treat for any lucky Harry Potter Fan. Designed to replicate the chocolate frogs eaten by the characters, each of our Chocolate Frogs also features a surprise Wizard collectors holographic card. Collect all 11 in total! 
Unfortunately these frogs won't actually jump but they are tasty, with rice crisps engulfed in milk chocolate.
A lovely letterbox friendly gift for a Harry potter fan!
All of our Harry Potter gifts are wrapped and posted through letterboxes with gift cards on a day of your choice. 
CLICK FOR FURTHER DESCRIPTION