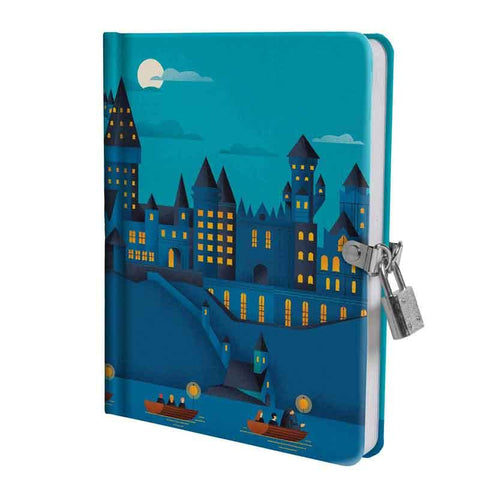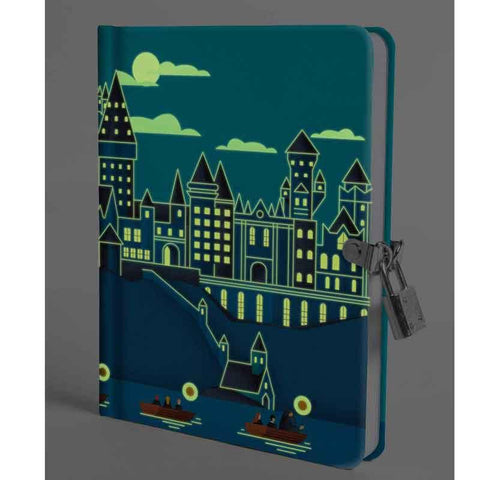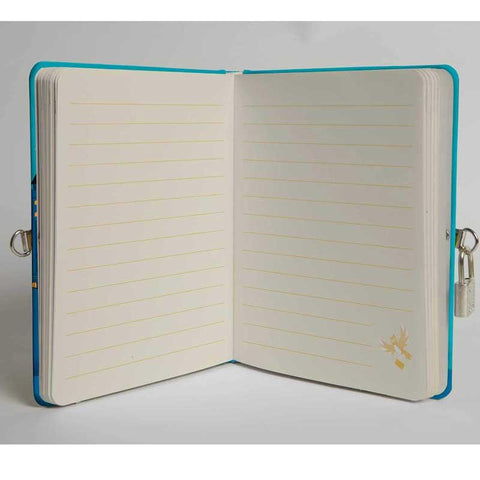 Harry Potter
Hogwarts at Night Lockable Diary
Join Harry Potter and other first-year students on their inaugural trip across Black Lake to the Hogwarts Castle, with this glow-in-the-dark lock and key diary. Turn out the lights and watch the castle windows, torches, moon and more glow! Featuring delightful illustrations from the acclaimed book Harry Potter : Exploring Hogwarts, illustrated by Studio Muti, this diary includes 192 pages and a lock and two keys to keep your thoughts secure from even the most powerful witches and wizards."

A lovely letterbox friendly gift for a Harry potter fan!
All of our Harry Potter gifts are wrapped and posted through letterboxes with gift cards on a day of your choice. 
CLICK FOR FURTHER DESCRIPTION