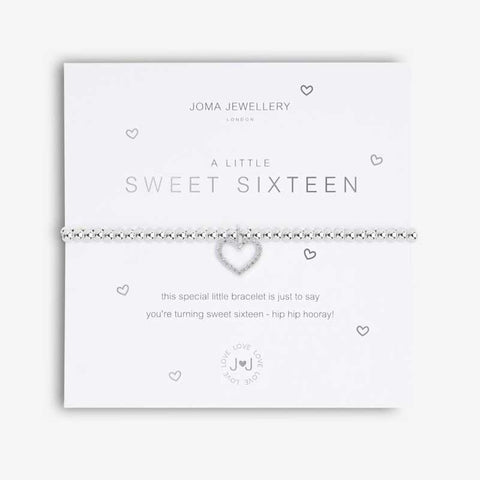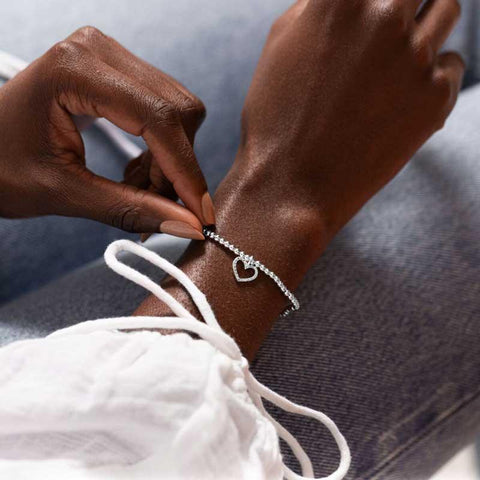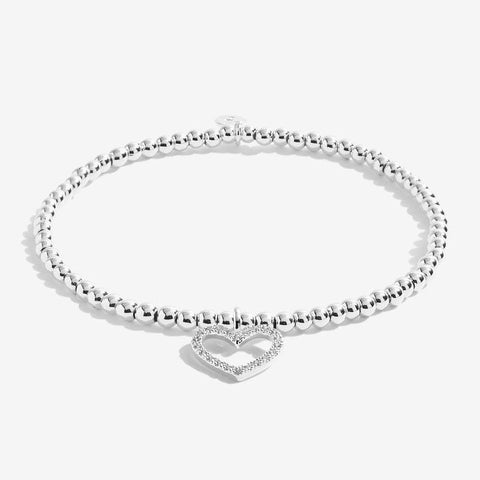 Joma Jewellery
A Little Sweet Sixteen Bracelet
'This special bracelet is just to say, you're turning sweet sixteen – hip hip hooray!'
This much-loved 'A Little' bracelet celebrates a magical milestone, showing any gift-lover the most special way to say "Happy Birthday". Decorated with a sparkling heart and finished with silver-plating, the 'A Little' Enchanting Eighteen Bracelet will be sure to put a twinkle in anyone's eye. The finishing touch? One of Joma's signature cards and an adorable poem, of course!
A lovely letterbox friendly present for any lucky gift-lover.
Established in 2008, Joma Jewellery celebrates timeless beautiful jewellery that can be collected, worn and loved again and again. Each piece tells its own story and sends a unique message to any lucky recipient. Choose from beautiful earrings, bracelets and necklaces as well as Joma's Girls range with smaller bracelets and necklaces designed especially for children.
CLICK FOR FURTHER DESCRIPTION