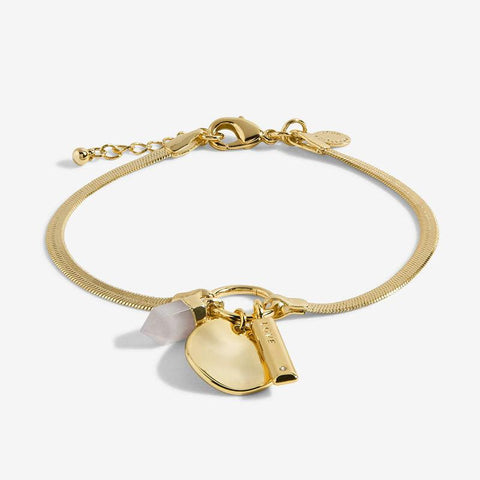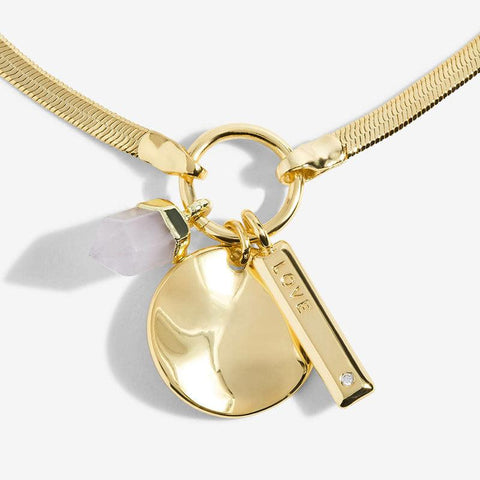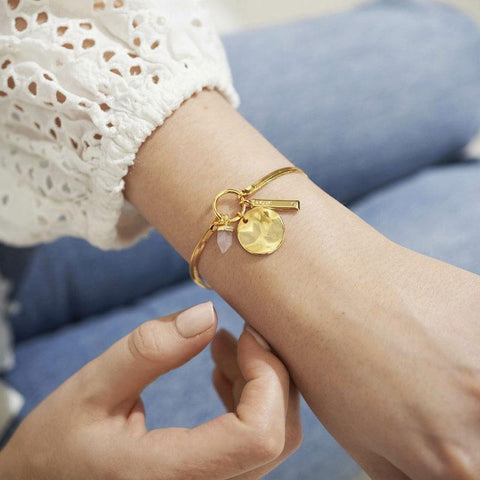 Joma Jewellery
Riva Love Bracelet
Make a lasting impression with this Riva Love Bracelet. Perfect for any occasion, this charming piece will have your loved ones falling head over heels.
Made in beautiful gold plating with a snake chain design, decorated with a shimmering rose quartz gemstone and an engraved pendant that holds the sweet message 'Love'.
A perfect letterbox friendly present for any lucky recipient.
Established in 2008, Joma Jewellery celebrates timeless beautiful jewellery that can be collected, worn and loved again and again. Each piece tells its own story and sends a unique message to any lucky recipient. Choose from beautiful earrings, bracelets and necklaces as well as Joma's Girls range with smaller bracelets and necklaces designed especially for children.
CLICK FOR FURTHER DESCRIPTION