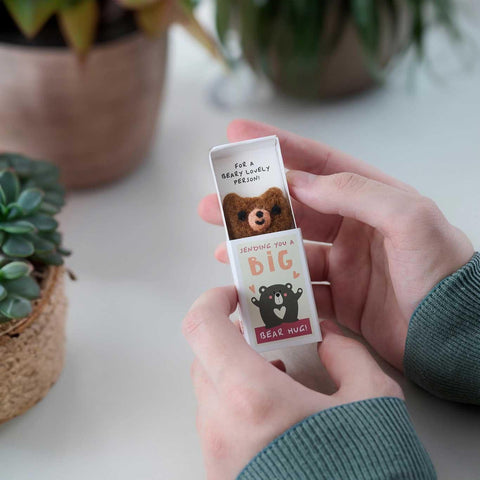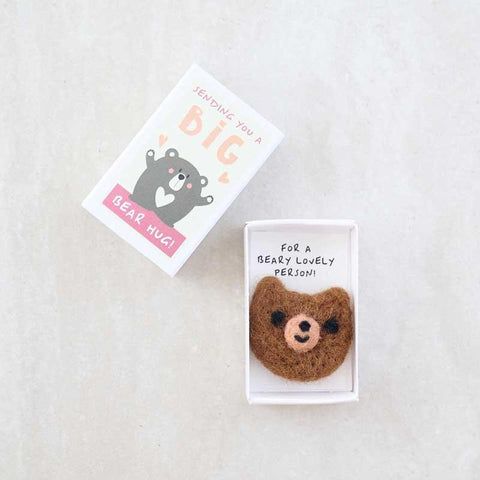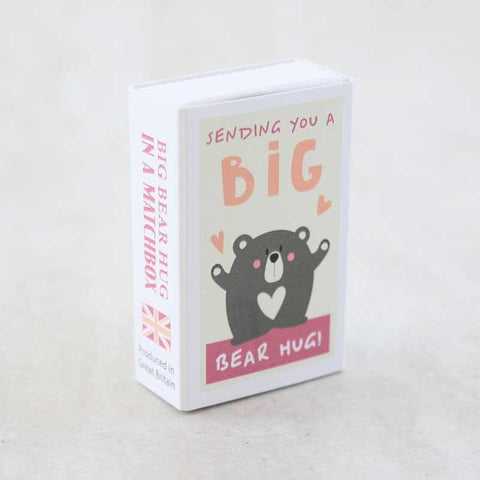 Marvling Bros
Big Bear Hug Wool Felt Bear Hug
Handmade in the UK, you can now show a lucky gift-lover how much you appreciate them with this wool felt bear in a matchbox.
This enchanting matchbox, decorated with the message 'Sending you a big bear hug', is the perfect gift for a special someone, to let them know just how deeply they are cherished. Slide open the matchbox to reveal a handmade wool felt bear, accompanied by the heart warming message 'For a Beary Lovely Person!'
This adorable gift is sure to put a big, bear-sized smile on their face!
Bringing back the art of giving, two mums from Essex took their attention to the smallest details to a new level by creating this range of small matchbox gifts right here in the UK for Marvling Bros.
CLICK FOR FURTHER DESCRIPTION