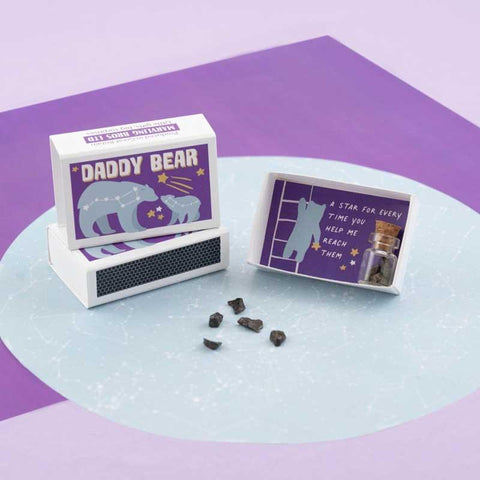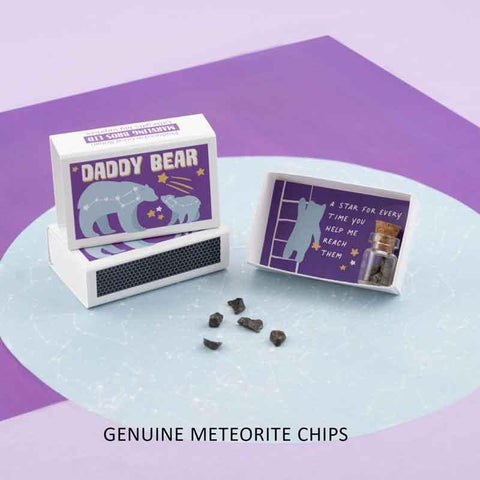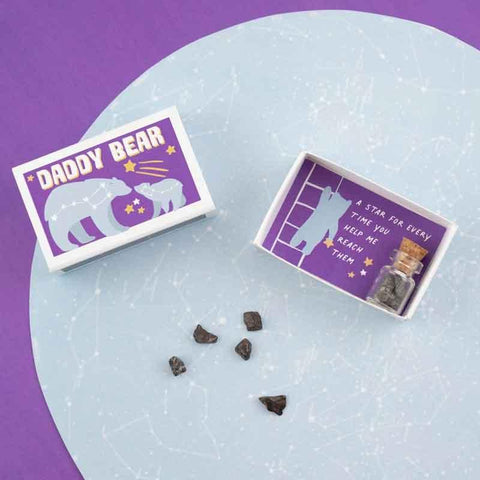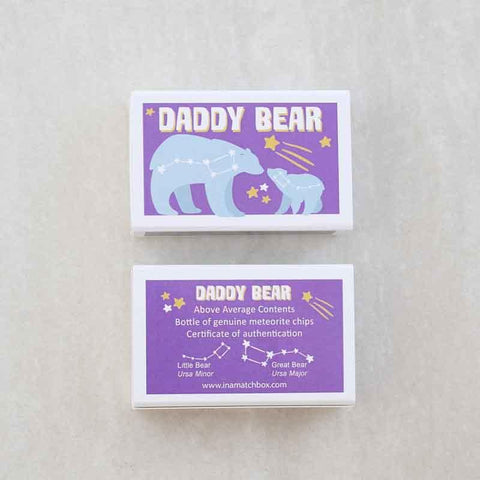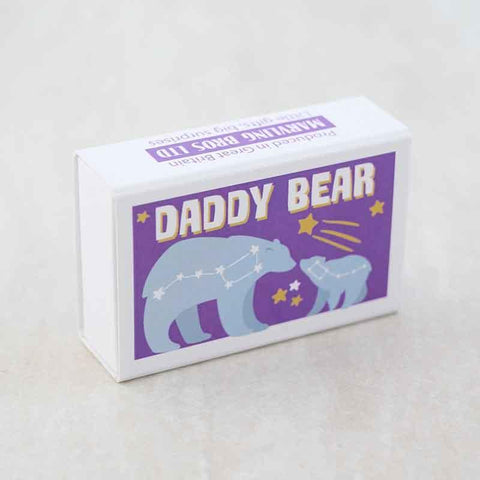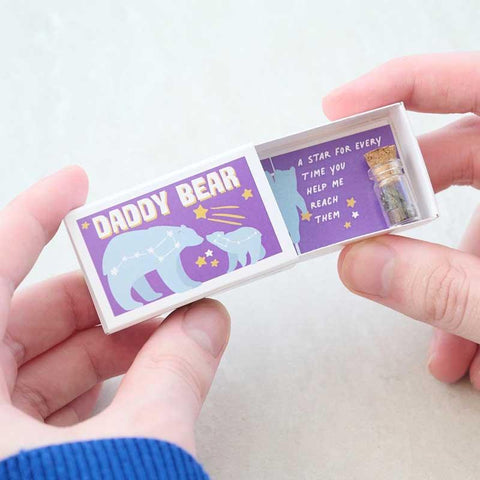 Marvling Bros
Daddy Bear Meteorite Gift In A Matchbox
Let Dad know he's out of this world with this magical matchbox keepsake.
Daddy Bear In A Matchbox, inspired by the constellations Great Bear (Ursa Major) and Little Bear (Ursa Minor), is the perfect gift to let Dad know he's a star.Open the matchbox to reveal the wonderfully heart-warming message 'A star for every time you help me reach them', and a bottle of genuine meteorite chips.
Also included is a certificate of authenticity with the official scientific classification details of your meteorites, a must for any astronomy fan.
Light up Dad's world with this rare and truly unique gift from outer space, which is perfect for Father's Day, or any other day you want to make Dad feel special.
Bringing back the art of giving, two mums from Essex took their attention to the smallest details to a new level by creating this range of small matchbox gifts right here in the UK for Marvling Bros. 
CLICK FOR FURTHER DESCRIPTION