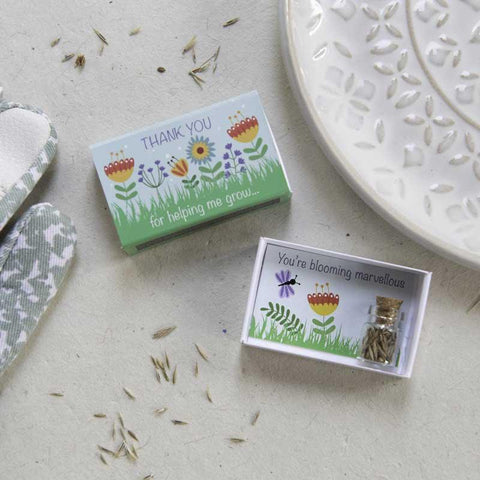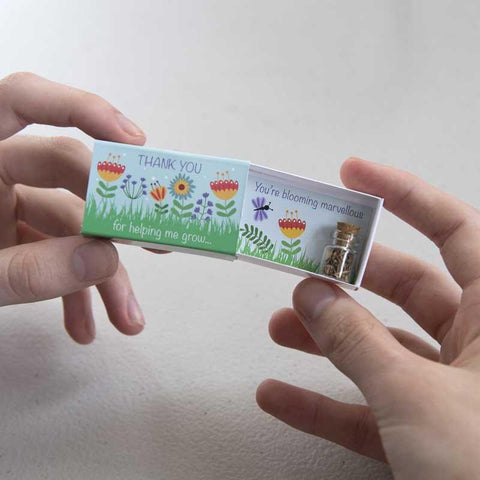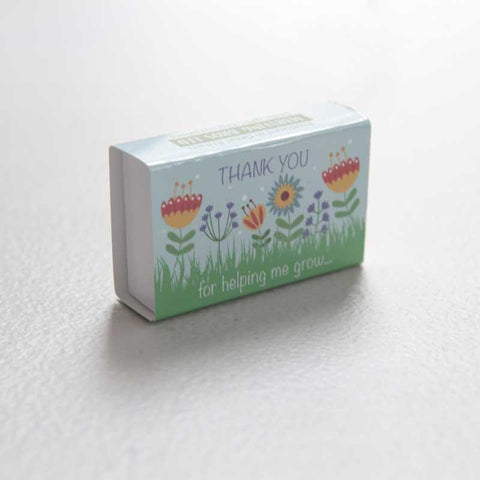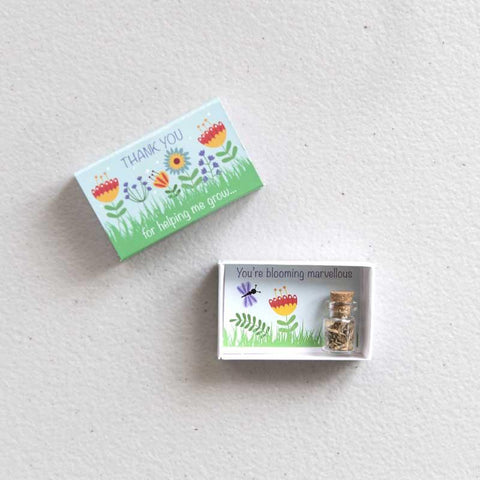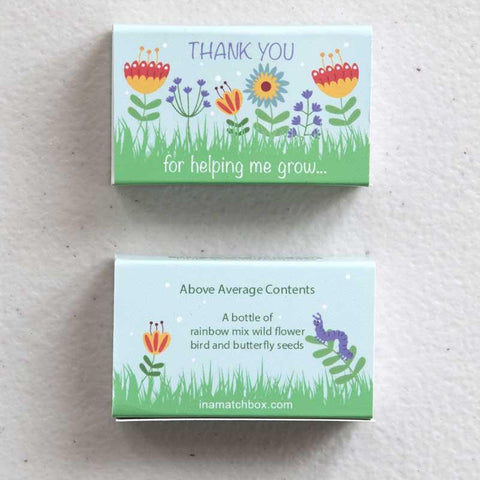 Marvling Bros
Thank You For Helping Me Grow
Thank you for helping me grow...
A beautiful and way to show your gratitude with this delightful miniature jar of butterfly and bee friendly wildflower seeds presented in a matchbox. Open the matchbox to reveal the message 'You're Blooming Marvellous'.
The seeds have been specially selected to both create a stunning display, as well as providing a habitat and food for bees, butterflies and other pollinators.
This stunning matchbox makes a perfect teacher gift.
Bringing back the art of giving, two mums from Essex took their attention to the smallest details to a new level by creating this range of small matchbox gifts right here in the UK for Marvling Bros. 
CLICK FOR FURTHER DESCRIPTION