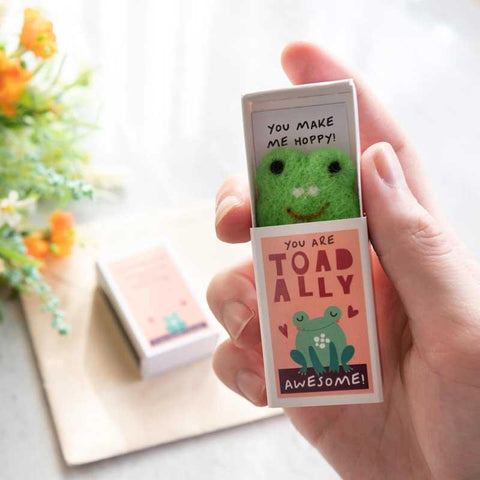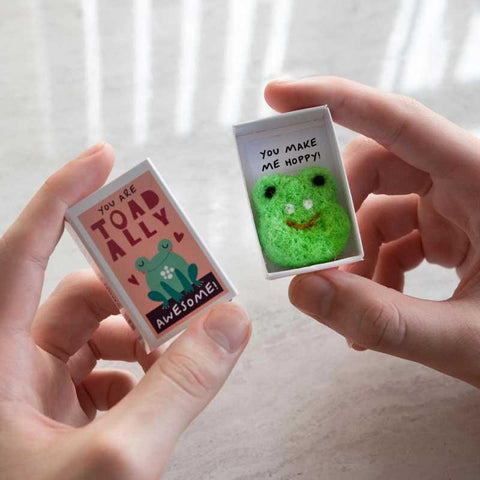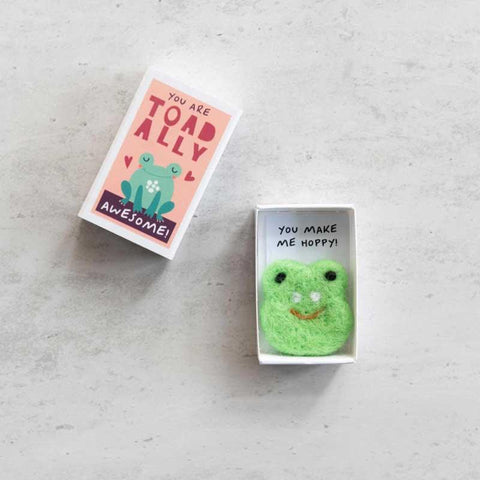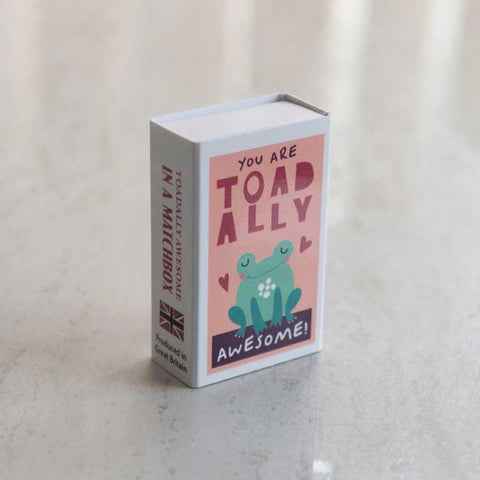 Marvling Bros
Toadally Awesome Frog In A Matchbox
Show them how special they are, with this beautiful hand made wool felt frog in a matchbox.
This cute matchbox with the message 'You are TOADALLY AWESOME', is a perfect gift for a loved one, to let them know how much they mean to you. Open the matchbox to reveal a gorgeous handmade wool felt frog, and the message 'You Make Me Hoppy!'
This delightful gift is guaranteed to put a big froggy smile on their face! It is a perfect alternative to a card and will fit through a lucky recipient's letterbox.
Bringing back the art of giving, two mums from Essex took their attention to the smallest details to a new level by creating this range of small matchbox gifts right here in the UK for Marvling Bros. 
CLICK FOR FURTHER DESCRIPTION