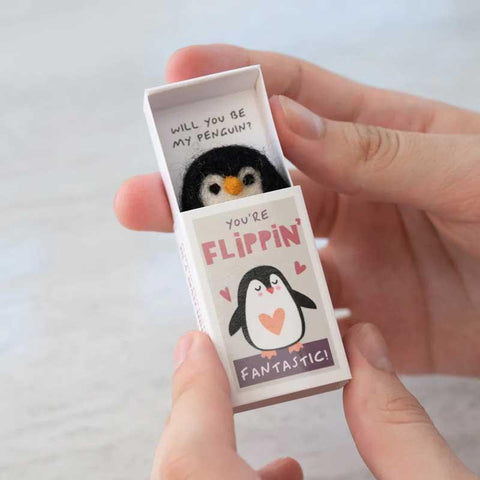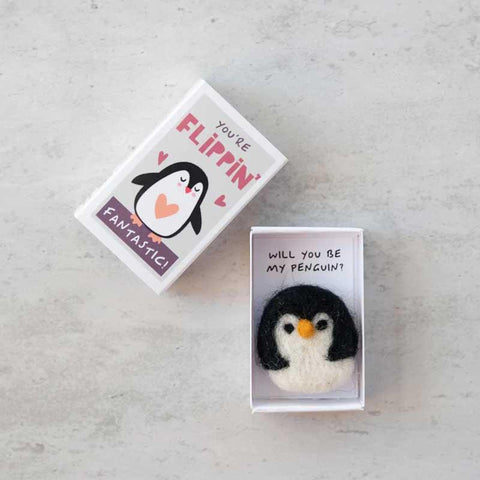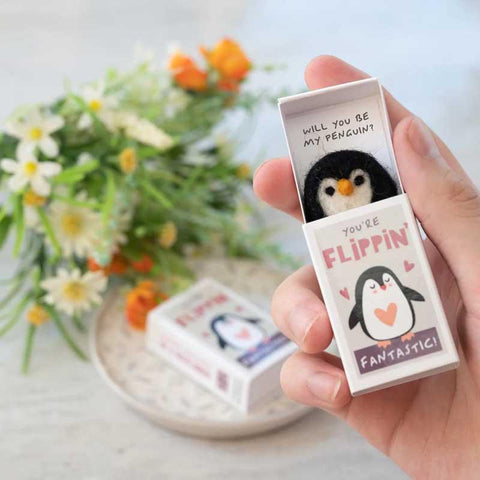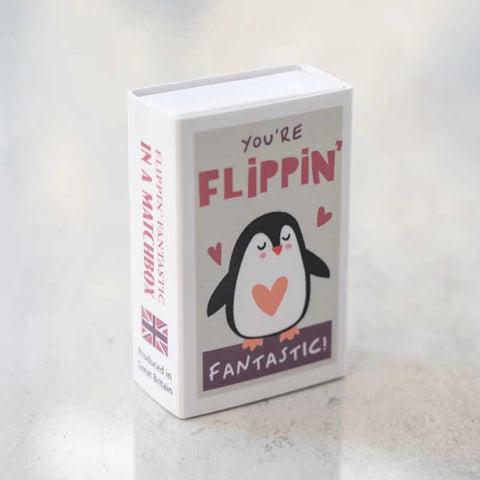 Marvling Bros
You're Flippin' Fantastic Penguin In A Matchbox
Show them how special they are with this beautiful handmade wool felt penguin in a matchbox.
This cute matchbox with the message'You're Flippin' Fantastic' is an ideal gift for an anniversary, or to show someone they are loved. Once a penguin finds a mate, they stay together forever. Open the matchbox to reveal a gorgeous handmade wool felt penguin and the message 'Will You Be My Penguin?'
Not suitable for under 3s. 
Bringing back the art of giving, two mums from Essex took their attention to the smallest details to a new level by creating this range of small matchbox gifts right here in the UK for Marvling Bros. 
CLICK FOR FURTHER DESCRIPTION