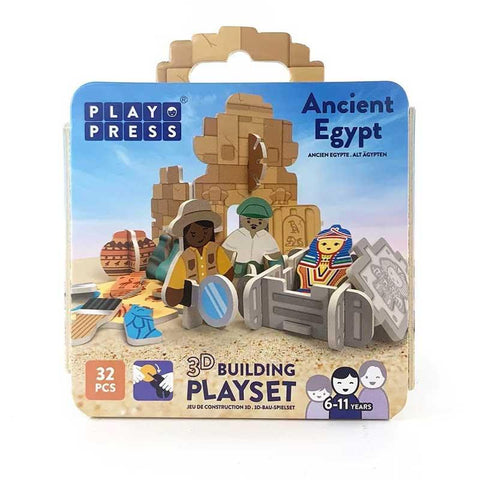 PlayPress
Ancient Egypt Playset
Bring the world of Ancient Egypt to life with this playset. Inside you'll find two archaeologists, tools, a sarcophagus and artefacts including pottery and a mummy.
Contains 32 pop-out pieces made from sturdy and sustainable Playboard which connect and slot together to create the pictured scene.
Explore ruins and examine artefacts, and discover the wonders of Ancient Egypt.
Made in the UK from  FSC certified recycled card, this is the perfect letterbox friendly present recommended for children aged 6+.
Playpress was created to help children create new stories with toys that were affordable and eco-friendly. Their love of creativity and ingenuity is what gets the team at PlayPress up every day and as a family-owned business, care and quality really matters.
Playpress is about exploring new possibilities. They take care to make toys inclusive. They're designed to let children play creatively while helping them develop key motor and cognitive reasoning skills.
CLICK FOR FURTHER DESCRIPTION