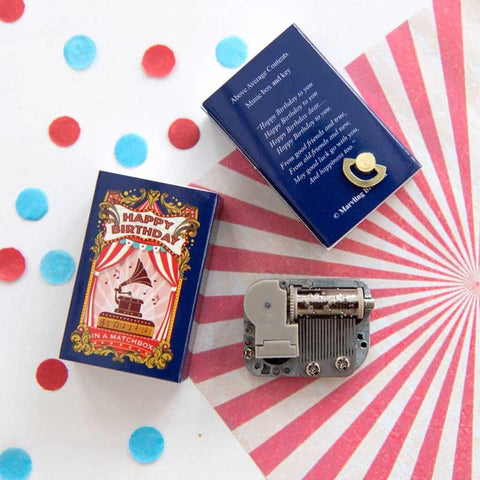 Postboxed Gift Boxes
Birthday Gift Box
Send something special this year with our Birthday Box. Each box contains:
Love Cocoa Birthday Cake 35% White Chocolate Bar
Marvling Bros Happy Birthday Music Box in a Matchbox
Jelly Belly 20 Assorted Flavour Jelly Beans
Lauden Mixed Luxury Chocolate Box (x12)
Items are gift-wrapped and packaged in the same letterbox-friendly box with our signature customisable gift card. See below for further information.
CLICK FOR FURTHER DESCRIPTION