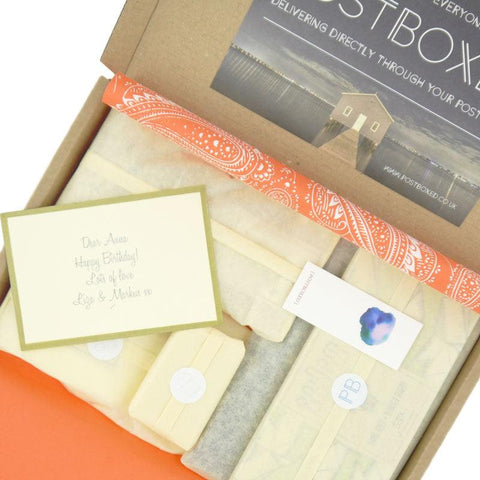 Postboxed Gift Boxes
Try Something New Chocolate Box
For chocolate fans looking to sample something new, we have put together this special gift box containing bars from the fantastic charity Arthouse Unlimited, Omnom and Love Cocoa. Each box contains:
Arthouse Unlimited Monster Party White Chocolate with Madagascan Vanilla
Arthouse Unlimited Dark Chocolate with Malt Crunch, Sea Salt, Cinnamon & Vanilla
Omnom SuperChocoBerry Chocolate
100% of sales revenue that Arthouse Unlimited receives is used to sustain the enterprise, enabling it to expand and evolve.
Why not make your gift box extra special? Choose to add a box of Lauden's Luxury handmade chocolates x12. These Award Winning flavours include Single origin
Fresh mint, Lemon, Blackcurrant & Redcurrant, Marc de champagne, Salted caramel,
Passion Fruit, Lime, Sour cherry, Lychee & Rose, Raspberry & Mediterranean Orange.
Items are gift-wrapped and packaged in the same letterbox-friendly box with our signature customisable gift card. See below for further information.
CLICK FOR FURTHER DESCRIPTION