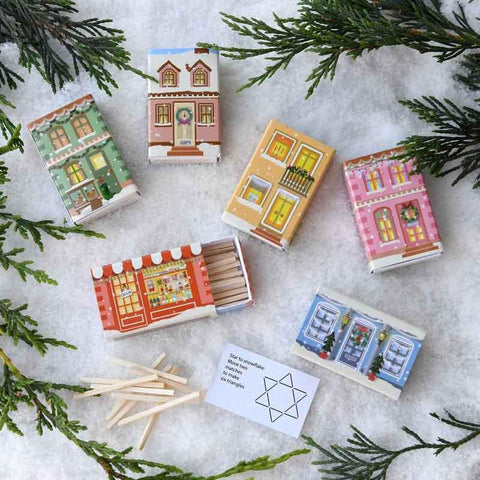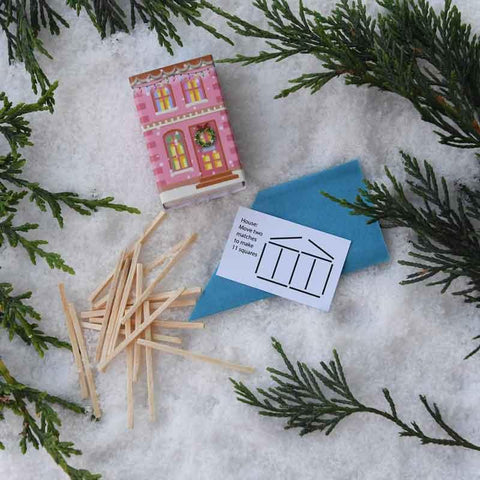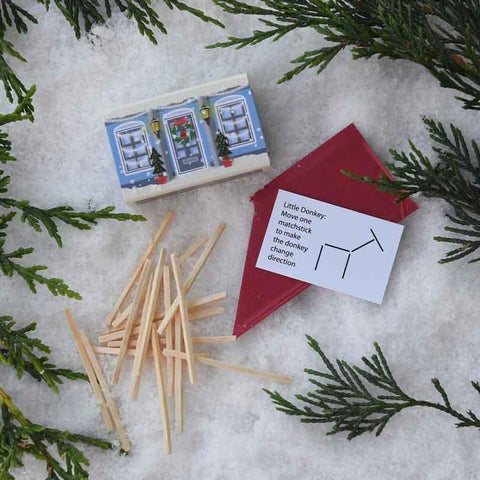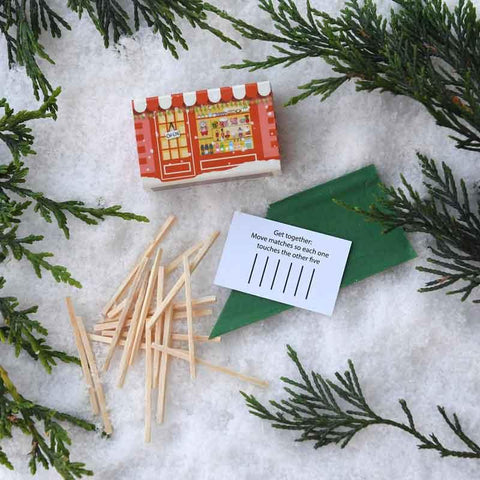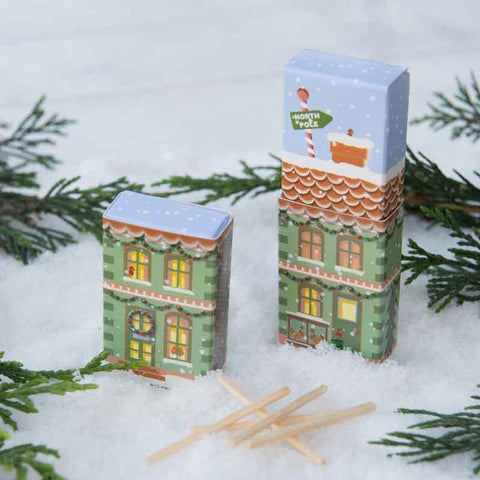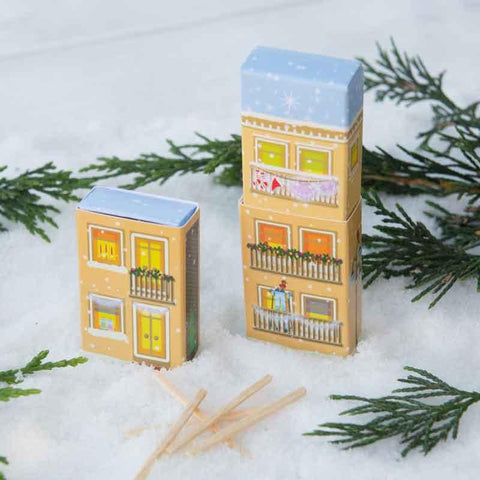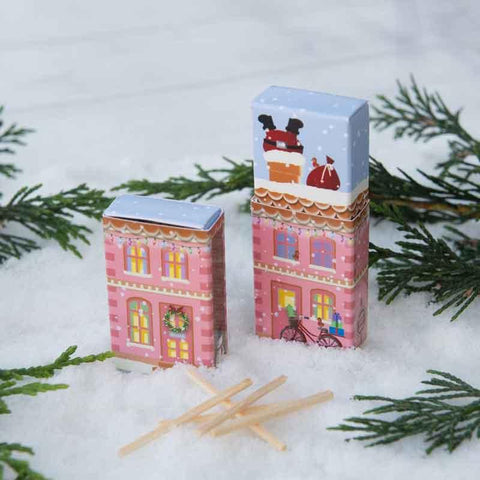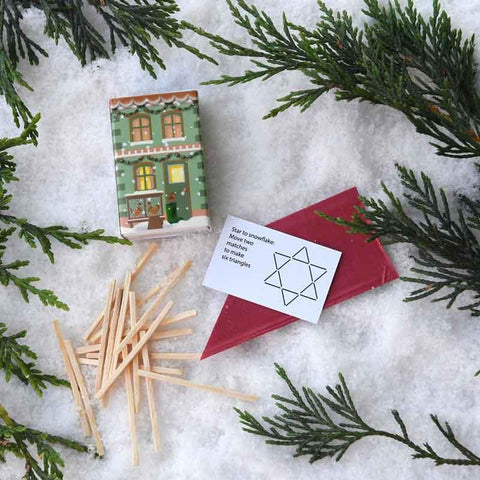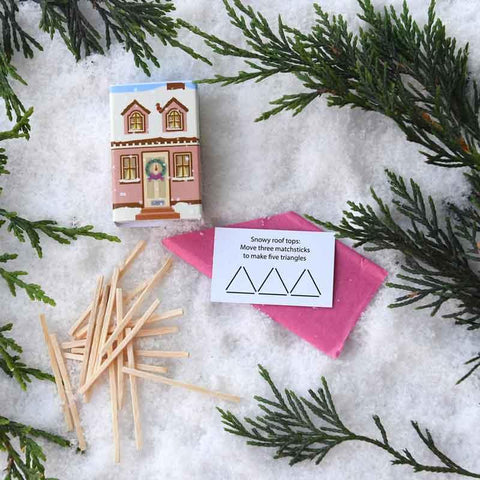 Marvling Bros
Six Matchbox Village Scene Cracker Fillers
A set of six matchbox favours, each designed with a house, decorated for the Christmas festivities.
Opening the matchbox reveals a little surprise addition to each house and they can all be displayed together to form a delightful Christmas village. The trays are printed to create extended jolly scenes to each house.
Each box contains a brainteasing matchstick puzzle, a Christmas paper and has a seasonal Christmas joke plus as 'find the robins' game to keep your dinner party amused.
You will get the following matchboxes: Pink family house with santa stuck in chimney, Green gardeners house with North Pole sign, Yellow block of flats with elf washing line, Blue cottage with Christmas tree and car, Red village shop with snowmen, Beige bungalow with Ho Ho Ho smokey chimney.
This gift makes a great stocking filler, Secret Santa, or Christmas eve gift. It is an experience that is sure to amuse and delight everyone, from the young to the young at heart.
Bringing back the art of giving, two mums from Essex took their attention to the smallest details to a new level by creating this range of small matchbox gifts right here in the UK for Marvling Bros. 
CLICK FOR FURTHER DESCRIPTION