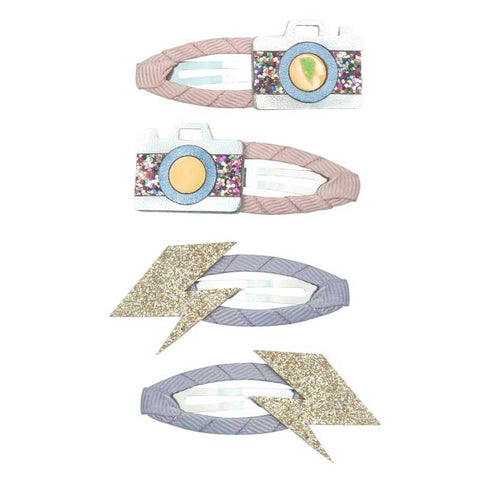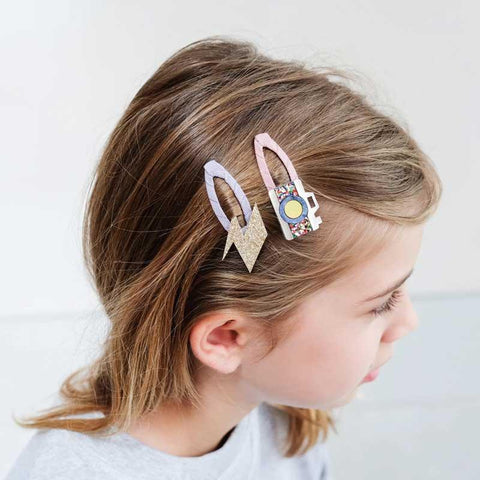 Mimi & Lula
Strike A Pose Clic Clacs
Lights, camera, action! Two gorgeously glittery cameras and two flashes of fabulousness make up this fun packed clip set! Clip them in and get ready to strike a pose!

Made from lovely grosgrain ribbon and coming in an array of colours you can be sure to find one to match every outfit choice! These have been designed by parents for parents and are easy to put in and take out and will stay in place in even the finest of hairs. Perfect for both functional and decorative purposes! Great worn both separately or together.
Made especially for children, these accessories make a lovely letterbox friendly Gift.
MIMI & LULA's collection of playful children's accessories brings sparkle and shine back into playtime. Founded in 2017 by two mums, Mimi & Lula's accessories are designed to let kids express their personalities with flair and style. Whether it's dress up, parties, play or just a school day, their aim is always to dazzle and delight.
CLICK FOR FURTHER DESCRIPTION